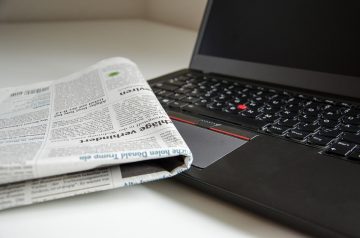 BEIJING, April 15 (Xinhua) — OneConnect Financial Technology Co. Ltd. (OneConnect; OCFT.NYSE), a leading technology-as-a-service(TaaS) company for financial institutions in China, has been appointed by Abu Dhabi Global Market (ADGM), an international financial center in Abu Dhabi, to support the development of the ADGM Digital Lab.
The ADGM Digital Lab is a digital platform where financial institutions and fintech firms can collaborate, test and develop innovative solutions for the financial services sector, with direct participation of ADGM's Financial Services Regulatory Authority (FSRA).
In recent years, digital innovation has become a focal point in the UAE-capital Abu Dhabi's plans and initiatives in building a knowledge-based economy to boost economic growth and diversification.
OneConnect's cooperation with ADGM on the digital lab is the former's first landing project in the Middle East, which opens a new starting point for Belt and Road financial cooperation.
Currently, deepening financial cooperation is a strategic challenge related to the sustainable development of countries' economies in the era of economic financialization and financial globalization.
As early as July 22, 2019, OneConnect signed a memorandum of understanding (MoU) with ADGM to jointly promote and develop fintech innovation, ecosystems and market opportunities that will support and connect the economies along the Belt and Road routes and in the Middle East and North Africa region.
Analysts believe their strategic cooperation on the Digital Lab will help the Middle East and Northeast African fintech companies seize the business opportunities of the Belt and Road construction and accelerate the application and deployment of fintech innovation in the region.
Their partnership is also expected to help financial institutions to accelerate digital transformation and upgrading and promote the regional financial industry to achieve innovative development.