Eight German associations linked to the Camino de Santiago visit Asturias until next Sunday to know several sections of the Asturian route of the Camino del Salvador, the Primitive and the Coast, also known as the North.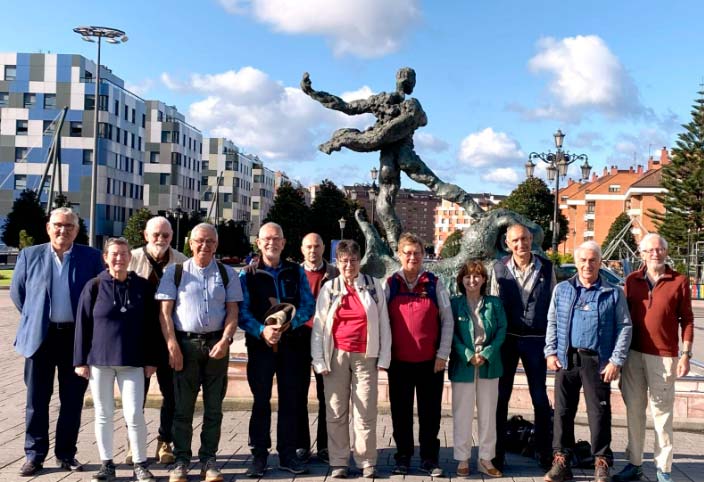 The German delegation, formed by groups from Baden, Würzburg, Norddeutschland, Paderborn, Augsburg, Köln, Rheinland-Pfalz-Saarland and Sachsen-Anhalt, will also meet with representatives of local associations to exchange experiences around the Jacobean route.
During the day, they will follow the route from Tineo to Grandas de Salime and will visit various facilities in the two councils and in Allande. Tomorrow, Saturday, they will leave Grandas de Salime in the direction of Taramundi and then continue on to El Franco and Navia. On Sunday they will visit some parts of Valdés and Cudillero.
Germany is the first country of origin of pilgrims who make the Camino del Norte and the third in the Primitive. Last year, 21,000 pilgrims were counted, 50% from outside Spain. Germany represented the first international country of origin, with 2,000 people. It should also be noted that among the tourists who made the Primitive Way, 40% were foreigners.
So far this year, Germany already represents 8% of pilgrims on the Camino del Norte and 6% on the Primitivo. At the moment it is placed as the second international country of origin, behind Italy.
The Camino de Santiago is one of the main products of the Strategic Plan for Asturias Tourism and this year is included in the promotion and marketing actions and advertising campaigns.