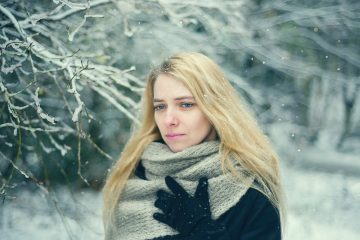 For most people, Christmas is the best time of the year since it represents a period of reunion, love and joy that allows us to share with our loved ones and close relatives. However, although it seems a bit absurd, these dates can mean a real nightmare for other people.
Nowadays, every time it is more frequent to know some person who suffers attacks of anxiety and hysteria every time that the Christmas festivities approach. Perhaps, it is very common to relate this type of person with the animated American figure of «The Grinch», who is this weird guy that hates Christmas with all his strength.
The interesting thing about this matter is that there are more «Grinch» people in the world than we imagine. According to a recent study conducted by the center of group and personal therapies «Coaching Club» has shown that 2 out of 5 people in Spain have a phobia of Christmas and New Year's Eve.
According to his research, in the last two years the number of patients attending specialists for Christmas disorders has increased by 25%. This type of Christmas disorder is mainly based on a kind of «outbreak» of a large cluster of conflicting feelings and emotional burdens that have accumulated throughout the year and is usually reflected in the suffering of stress, eating disorders, economic problems, among others. In short, for some people, Christmas is the straw that breaks the glass and brings out all the frustrations and unfulfilled goals that were not achieved during that year.
The director of the Coaching Club, Verónica Rodríguez, assured during an interview for the magazine «Muy Interesante» that although the Christmas holidays are usually positively emotional, since they entail celebrations, longed for encounters, hullabaloo and distension; on occasion, this end-of-cycle brooch takes us to an inevitable evaluative analysis of the time elapsed and, as a consequence, to a certain emotional instability in the form of anxiety, frustration or sadness motivated by personal dissatisfaction with unfulfilled objectives.
It should also be remembered that when we speak of «phobias» we speak of irrational or disproportionate fears that invade the human mind and externalize bodily, so they have a high somatic component. So unfortunately, the month of December and part of January become a litmus test for those who suffer from this Christmas phobia.
In the same line, the study states that among the most common symptoms of this Christmas disorder, four very important stand out: social aversion, stress, sudden sadness and compulsive shopping.
Surely everyone knows what stress, sadness and compulsive shopping are; but perhaps not everyone knows what «social aversion» means.
When we say social aversion we refer to a generalized pattern of social inhibition; feelings of inadequacy; hypersensitivity to negative evaluation, rejection or disapproval; and avoidance of social interaction. Therefore, at Christmas this social aversion is caused by the massive family, business and social gatherings that fill the agenda in a few days and that leave our weaknesses, dreams and frustrations uncovered. Therefore, specialists recommend working on the management of emotions and self-esteem.
On the other hand, when the stress indices get worse, these lead to the third component, which has to do with those sudden sadness events. Depressive states are maximized and give way to fears, and experts say that traumatic experiences such as the death of someone close to them, personal problems and family discussions tend to manifest themselves during the Christmas season.
Finally, the commitment to give presents to each and every one of our loved ones is also a source of anguish for many people. Christmas is the perfect setting for compulsive shopping: shopping centers with lights and music, eye-catching shop windows and promotions and discounts as a hook. It is as well as the uncontrolled exposure of so many offers, the excessive self-demand when establishing objectives and the low self-esteem when these are frustrated can produce an unparalleled stress and an irreparable anxiety when confronting what a normal human being can reach and what this The widespread feeling of euphoria pretends to be achieved.
Soraya Andreina Pérez