Asturias is stepping up its international tourism promotion at the World Travel Market, one of the sector's main professional meetings, which is being held in London until Wednesday. The Deputy Minister of Tourism, Lara Martínez, who took part in the opening ceremony today, will hold business meetings with British tour operators.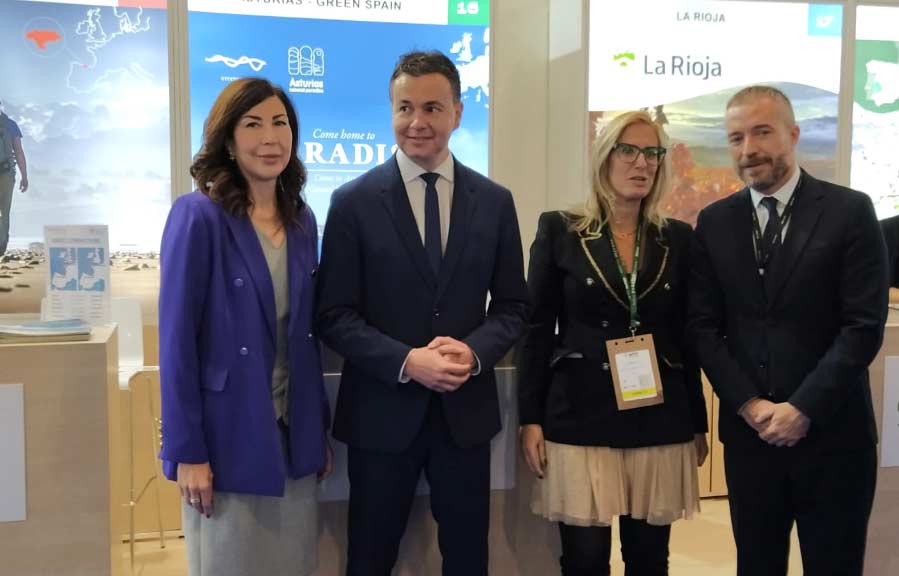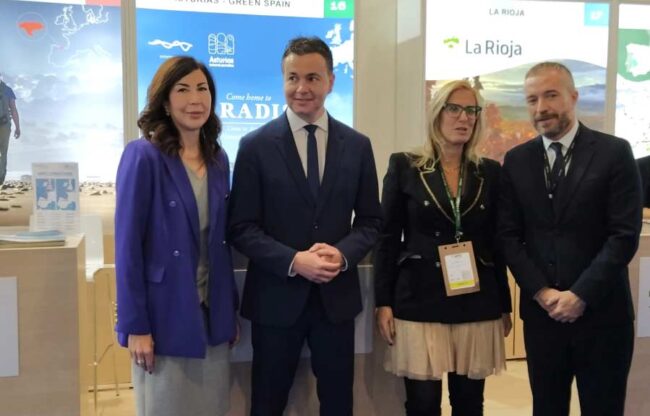 During the fair, the Asturian delegation will meet with the tour operator Martin Randall Tours, which specialises in high-end cultural trips aimed at small groups, both British and American. The Principality already collaborates with this tour operator, which in June made a prospecting trip to prepare its first itinerary through the region, in 2024, which has been on sale since September. The tour focuses on cultural elements and world heritage sites, such as the pre-Romanesque of Oviedo/Uviéu and the cave of Tito Bustillo in Ribadesella/Ribeseya. Martin Randall Tours' travel proposal also includes a visit to a wine cellar of the Tierra de Cangas Protected Designation of Origin (PDO), as well as the gastronomic offer of several Michelin-starred restaurants.
Asturias has also been nominated for one of the annual prizes awarded by the British travel magazine Wanderlust in the category of Europe's Most Desirable Region. The decision will be announced during the World Travel Market.
The UK is the third largest tourist source market for Asturias, with which it has a direct air link. From January to September, the region received 12.5% more tourists from the United Kingdom than in the same period last year. In 2022, it brought more than 45,000 travellers to Asturian establishments.