All 16 German states below key coronavirus incidence threshold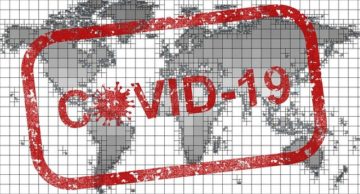 Berlin (dpa) – All of Germany's 16 states have slipped below a key coronavirus infection benchmark that helps determine whether a greater re-opening of public life and easing of rules can happen.
The central state of Thuringia on Sunday became the last to see its seven-day incidence rate creep below 50 Covid-19 infections per 100,000 people, data from the Robert Koch Institute disease control agency showed.
The rate in Thuringia now stands at 47.5. For Germany as a whole, the number is 35.2, the lowest level since mid-October. The situation is particularly good in the more northern states of Mecklenburg-Vorpommern (14.7), Schleswig-Holstein (17.9), Brandenburg (20.0), Hamburg (22.4) and Lower Saxony (23.1).
Germany's intensive care register (DIVI) said there were fewer coronavirus patients in intensive care units than at any time since the beginning of November.
Experts link the decline in cases to the country's accelerating vaccination drive, warmer temperatures that have sent people outside, and the mass availability of rapid testing for work, school and leisure.
Germany has been loosening precautions in recent weeks with restrictions on outdoor dining lifted, museums and galleries re-opening, and public swimming pools welcoming guests – although many activities are contingent on proof of vaccination, recovery, or a negative test result within the past 24 hours.
In several German states, further relaxations are planned as soon as the seven-day incidence in a region is below 50 for several days.
In some cities and districts in Bavaria, for example, the obligation to present a negative coronavirus test is waived at sporting events, theatre performances, open-air swimming pools and fitness studios if the value remains stable below 50.
In the western state of Hesse, some areas will permit more people to gather in private again; cafes and restaurants are allowed to receive customers indoors; and students of all grades can return to the classrooms for lessons, albeit under a rapid testing regime.
Despite the positive developments, however, experts said it was still important to be on guard.
«I do believe there may be another wave. But it may be smaller. And the health care system would be much less burdened than in the third wave,» Thorsten Lehr, a Saarbruecken-based expert on coronavirus forecasts, told dpa.
So far, more than 40 per cent of people in Germany have received a first vaccination dose.
By Valentin Frimmer and Birgit Reichert, dpa